ROMIX RH34 | U-Shaped Travel Neck Pillow Inflatable & Foldable
Brand : ROMIX | Model : RH-34 | Material : Nylon | Color : Blue / Green / Gray | Dimension : 40(W) x 28(H)cm / Pouch 10 x 5.5cm
Weight : 150 g
CATEGORY : Lifestyle
ROMIX RH34 | U-Shaped Travel Neck Pillow Inflatable & Foldable
---
EASY TO USE :
Just press the inflatable pump manually, do not need to blow by mouth, only 20-30 seconds to complete the inflation and deflation.
[ULTRALIGHT AND PORTABLE]
Made by ultralight Nylon Fabric, weighs only 85grams and can be folded into a very small size. With a pouch for storage, convenient to carry.
[PERFECT ADJUSTMENT]
The thickness, soft and hard of the pillow is easy to adjust, you can press the button to adjust the inflation for perfect firmness, meet your different needs.
[VERSATILE USES]
Excellent buddy for air flight, car, bus and train travel, whether you're leisurely vacationing, long flight time, or watching TV, reading, studying at home.
[COMFORTABLE]
According to the human body S curve design, multi-directional support cervical, relieve cervical discomfort, give u super and soft feelings to the head, neck and chin.
*Image color of the product may differ from the actual product due to varying camera setting and device screen display.
What's in the box :
1 x ROMIX RH34 U-Shaped Travel Neck Pillow

1 x Pouch
---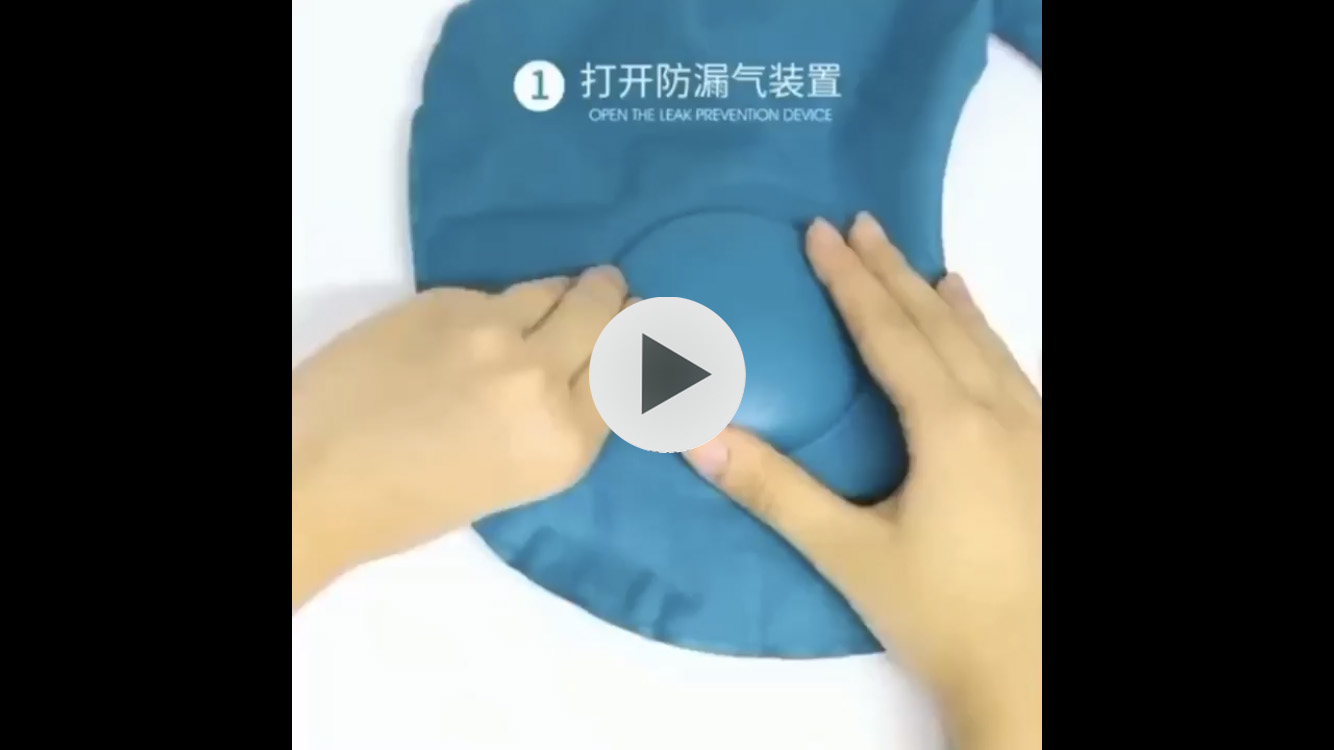 User Guide Video Link
No review found.
Please Login to post review.