Galaxy S8 G950F / S8 Plus G955F | Nano Clear Full Cover Anti-Shock TPU Film Screen Protector
Brand : Green | Type : Nano Clear Full Cover Anti-Shock TPU Film Screen Protector | Compatible : Galaxy S8 G950F / S8 Plus G955F | Thinness : 0.125mm
Weight : 100 g
CATEGORY : Clear
Galaxy S8 G950F / S8 Plus G955F | Nano Clear Full Cover Anti-Shock TPU Film Screen Protector
---
Green Nano Clear Full Cover Anti-Shock TPU Protective Film produce by laser cut for accuracy with guaranteed fit. Is the affordable way to protect your phone screen from scratches, drops and daily wear.
[Reduced the risks of Expensive Screen Repairs]
Green Nano Anti-Shock Series Screen Protector will strength your original screen's shock resistance capability by up to 5x Protecting your phone screen from cracking, Drop under any accidental direct impacts.
[Anti-Fingerprint and Easy Cleaning]
Green Nano Anti-Shock Series protector has a Oleo Phobic coating that repels finger smudges, sweats, liquid, oil and grease, dirt and dust. Simply wipe with a soft cloth will often leave the phone looking brand new, without the use of any extra cleaner.
What's in the box :
Nano Clear Full Cover Anti-Shock TPU Film (Front & Back)

1 x Micro-Fiber Cloth

1 x Alcohol Prep Pad

1 x Dust Film

1 x Scraper Card

1 x Precise position kit
---
Easy To Install
---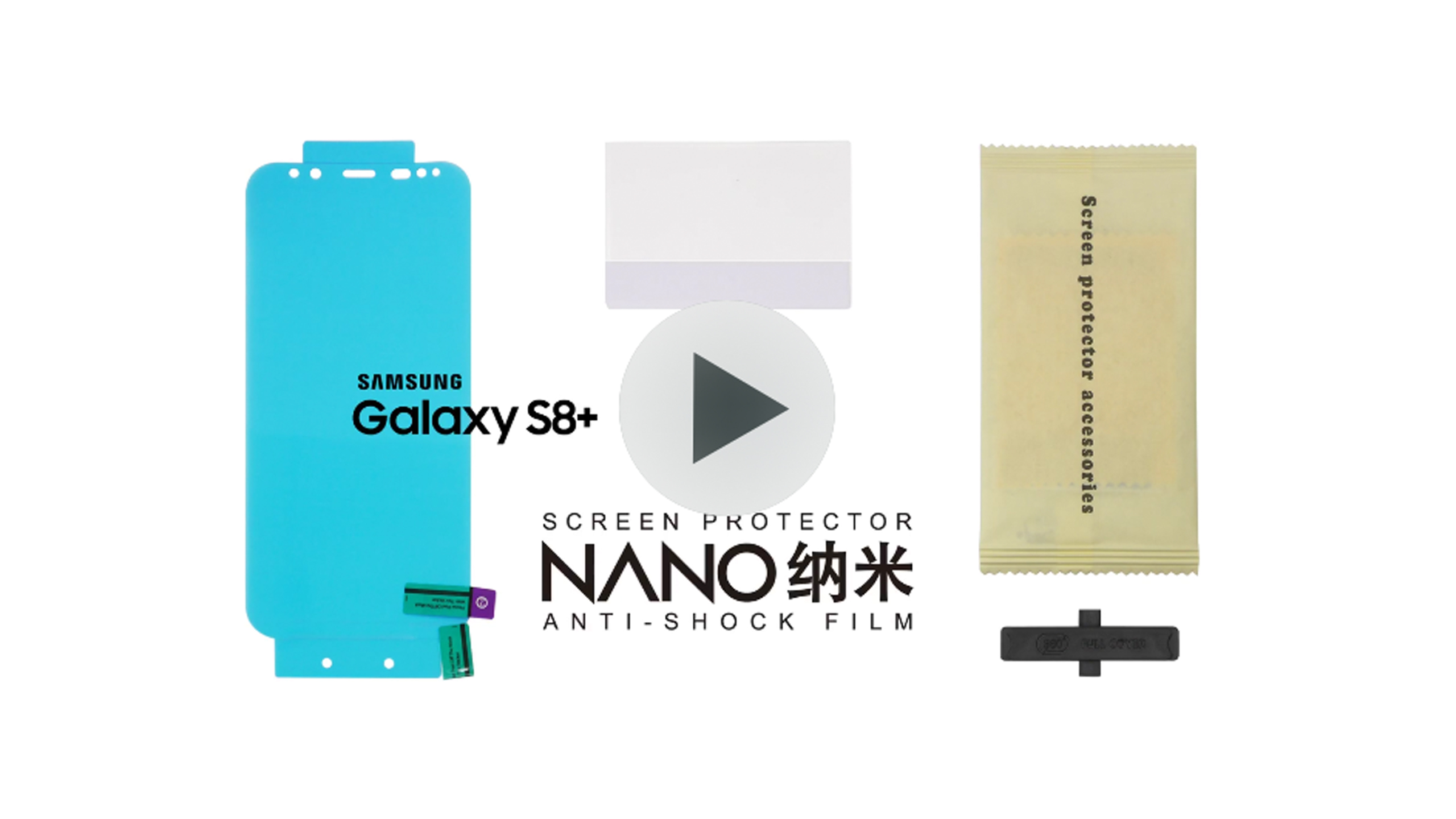 Installation Guide Video Link
https://www.youtube.com/watch?v=cGOcgfGfN98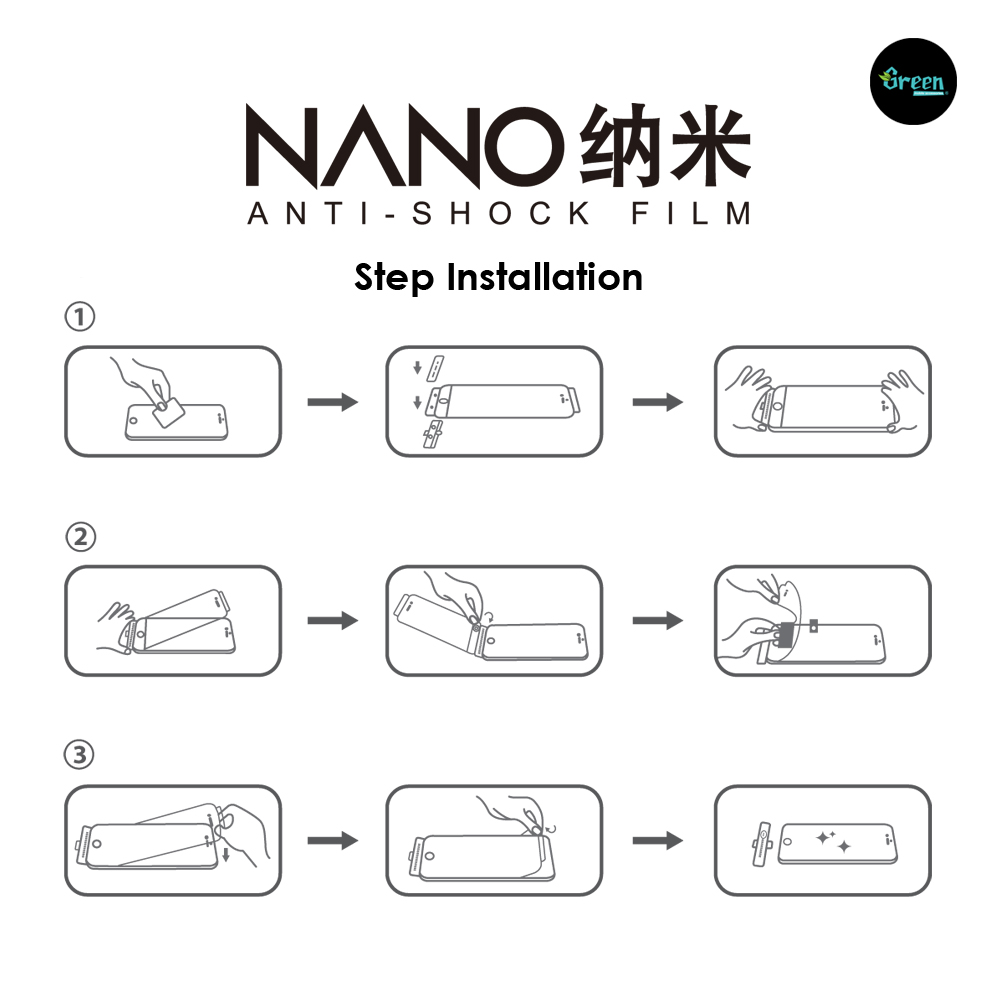 No review found.
Please Login to post review.